OUR STORY
The coming together of seemingly distant parties, to create MAZE Wines, is a story in itself.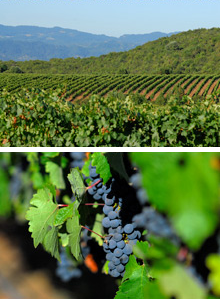 The opportunity was created through the fortuitous meeting of Paul McSharry, his father Gerry, and the accomplished winemaker Mark Herold, before the harvest of 2009. Through a shared belief that in sourcing only the finest fruit, from the very best vineyards in the Napa Valley, and using only 100% French Oak barrels, truly exceptional Cabernet Sauvignon wines could be crafted. And so MAZE was born.
The experience we drew upon, from those who had spent years working on extraordinary, and award winning wines, has given us an appreciation of those vineyards producing the valley's highest quality fruit.
We are delighted to be able to say that we have been given the opportunity to include fruit from these very vineyards in our MAZE Wines. The story is only beginning; a new chapter added every year with each new release. Others now contribute to the narrative as we see accolades being given to the wines in the form of high scores by respected wine critic, Robert Parker Jr.
We believe the ongoing story of MAZE will truly only be written by you the wine consumer, through your support for our philosophy, your commitment to our standards and quality, and we most assuredly hope, your enjoyment of MAZE Wines.